FOKUS AWARD CURATORS
---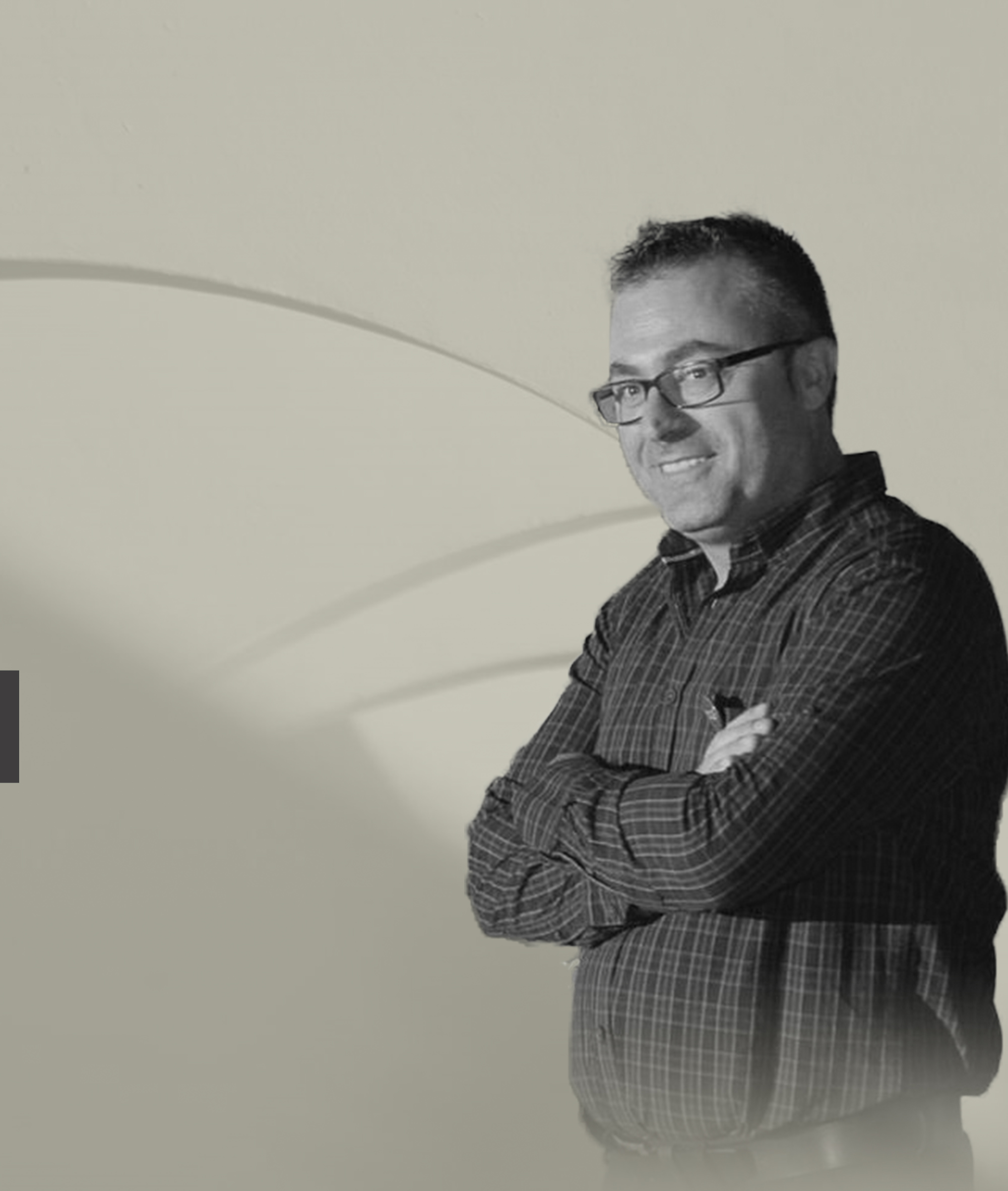 ARBEN ALLIAJ
Arben Alliaj was born in Patos, Fier, in 1975. He is the founder and administrator of "Benart Print" and also a photographer and designer with a long career in Albania.
Arben Alliaj is the founder of the "Fokus - Artistic Photography Competition", in 2006, successfully transformed over the years into "Fokus Award" Festival. The lack of photography activities in Albania and the passion for it prompted him to take such an initiative, initially alone with his strengths and financial contribution. What is worth mentioning is the fact that immediately after the initial success of Fokus, Alliaj invited the most famous names of Albanian photography, from all its territories, who joined it with great dedication, contributing further to its growth and transformation into a contemporary international activity with an echo and importance for Albanian Art and Culture.
Arben Alliaj is the Artistic Director of Focus Award since the beginning. He has also been a jury member of the International Photography Competition
"PreFoto" in Presevo in 2011, and the Competition "Youth Force" in Ulcinj, Montenegro in 2012. He has participated in various exhibitions as an artist, where we highlight:
Year 2009 - 2010 Participant in the collective exhibition of Visual Arts "November Award" Gostivar, Macedonia.
Year 2011 - 2012 Participant in the exhibition of the international photography competition "Gjon Mili", Prishtina, Kosova.
Year 2013 - 2014 Participant in the international photography exhibition organized by "Cult Gallery ", Macedonia.
Year 2015 - 2016 Participant in the international photography exhibition organized by "Cult Gallery ", Macedonia.
Year 2017 - 2018 2016 Participant in the Collective Exhibition in Clevenland, USA. Collective exhibition with Albanian photographers in Ioannina Greece.
Year 2020 - 2021 Collective exhibition "From Myzeqeja with Love" Apoloni, Fier. Collective exhibition "Non solo Apolonia" in Barleta, Italy.
He is also a participant in many Art Colonies held in the region. He is also the executive director of the "Albania Fokus" Center.
---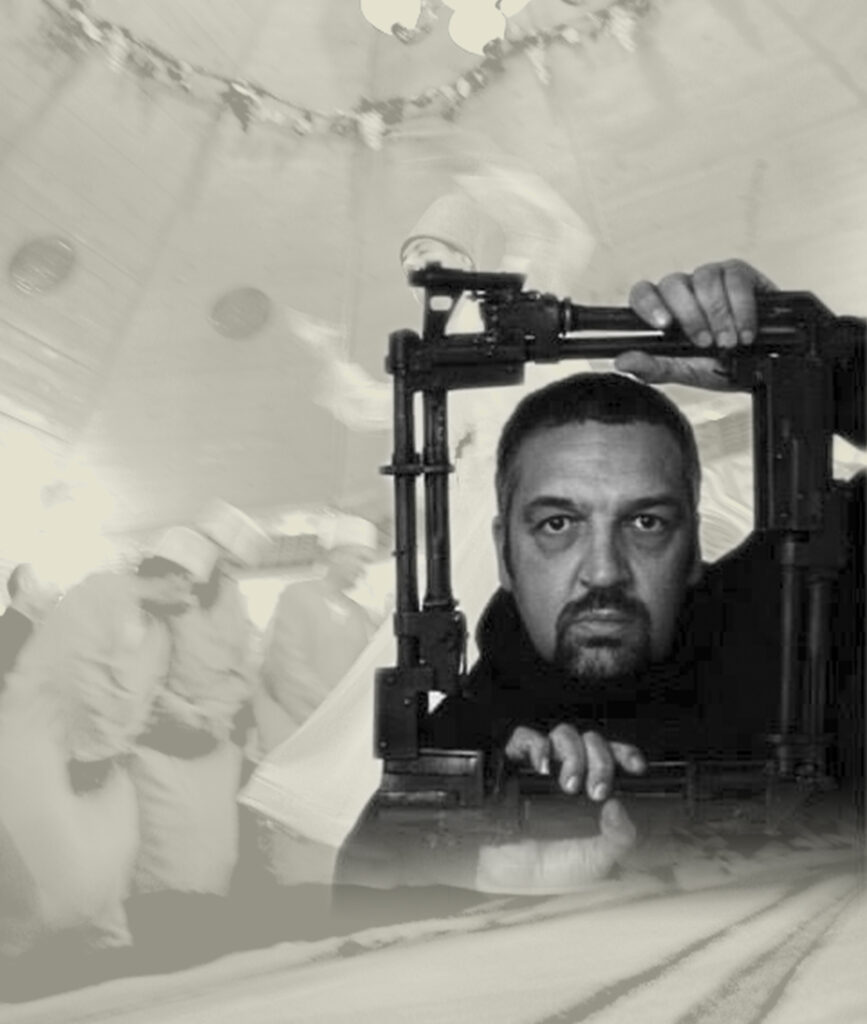 BURIM MYFTIU
Burim Myftiu - MA in Visual Arts is born in 1961, in Prizren. He is Albanian American lecturer, art curator, visual artist and photographer. He is a member of the New Haven Arts Council in State of Connecticut. He is also the founder of KIPA - Kosovo Images Photo Agency. Myftiu served as regional liaison representative for FIAP - "Federation International de l'Art Photographique". In 2003 he co-founded KAFK - Photo Art Collective of Kosova. Myftiu is also the co-founder and director of DOKUFEST - International Documentary and Short Film Festival, Prizren. The European Commission appointed him the Ambassador of Culture of Kosovo in 2011. He is the curator of international photography exhibitions: "Gjon Mili", National Gallery of Kosova, Prishtina, 2006 and 2010. "DOKUFOTO", Prizren, 2002 to 2005. "ISTANBUL - Ara Guler", National Gallery of Kosova, Prishtina, 2011. "Fokus AWARD", Art Gallery, Fier, 2017-2021. "Gjon Mili Photography Days", Art Director , Korça, 2018-2019. He serves as a jury member in film festivals, photography competitions and other international events. The work of Burim Myftiu has been presented in publications, books, galleries, state and private collections and photo exhibitions in Albania, Kosovo, USA and Europe. His long-term art projects are: Trance, Remembrance, Symbiosis, MonoPhase, Missing, Strada. His work is represented by PABA Gallery in New York and New Haven, Connecticut. Some of his exhibitions: "Kosova Mon Amour", International Art Gallery, Yale, New Haven, Connecticut, USA, 2000. "Broken Dreams" Museum Künstlerhaus, Bregenz - Austria, 2009. "Utopia in Chaos", National Gallery of Kosovo, Prishtina, 2010. "Missing", Merinos Cultural Center, Bursa Photo Festival, 2011. "Trance" Lea Gallery, University of Findlay, Findlay, Ohio, 2018. "Remembrance" National Gallery of North Macedonia "Çifte Hamam", Skopje, 2021. Burim Myftiu resides and works between United States, Kosova and Albania. www.myftiu.com
---
SAIMIR AHMETI

Saimir Ahmeti was born on January 1, 1973 in Fier.
1991 he completes the Artistic High School "Jakov Xoxa", Fier where he studied violin.
1995 graduated in "Art Management" at the Academy of Fine Arts in Tirana
1998 – 2018 Manager of the Theater "Bylis", Fier
2018 – 2021 Manager of the Directorate of Arts and Culture, Municipality of Fier
2006 The Association "ANTIK" is established and Saimir Ahmeti is elected its chairman.
Curator of "Pogradec International Colony", in Pogradec, (2010 - 2021)
Curator of "Apolo Art Colony" in Fier (2010 - 2021)
Curator of "Apolo Art Colony" in Fier (2010 - 2021)
Curator of the "International Women's Day Exhibition", (2016 - 2021)
Menaxher i "FOKUS AWARD" 2007 – 2021
Personal exhibitions as a photographer:
Prishtina, Kosovo, Gostivar Macedonia (Kult Gallery) / Kavadarci, Macedonia (City Gallery) / Negotino , Macedonia (City Gallery) / Fier, Albania (City Gallery) / Novi Pazar, Serbia (International University's Gallery) / Skopje, Macedonia (National Gallery - Mala Stanica) / Elbasan, Albania (Real Scampini) / Riga, Latvia ( The Association of Architect's House) / Zagreb, Croatia (Zvonimir Gallery).
Participated in dozens of collective exhibitions in the Balkans and Europe as well as participation in the Colony and Art Residence. "Best Photo" Award in the competition: "November Award", in Gostivar, Macedonia (2015). Manager of dozens of plays staged at the "Bylis" Theater in the period (1998 - 2021). Organizer of many activities in the performing arts , musical, ballet etc. Leader of dozens of projects of the ANTIK Association in the period (2006 - 2021)
---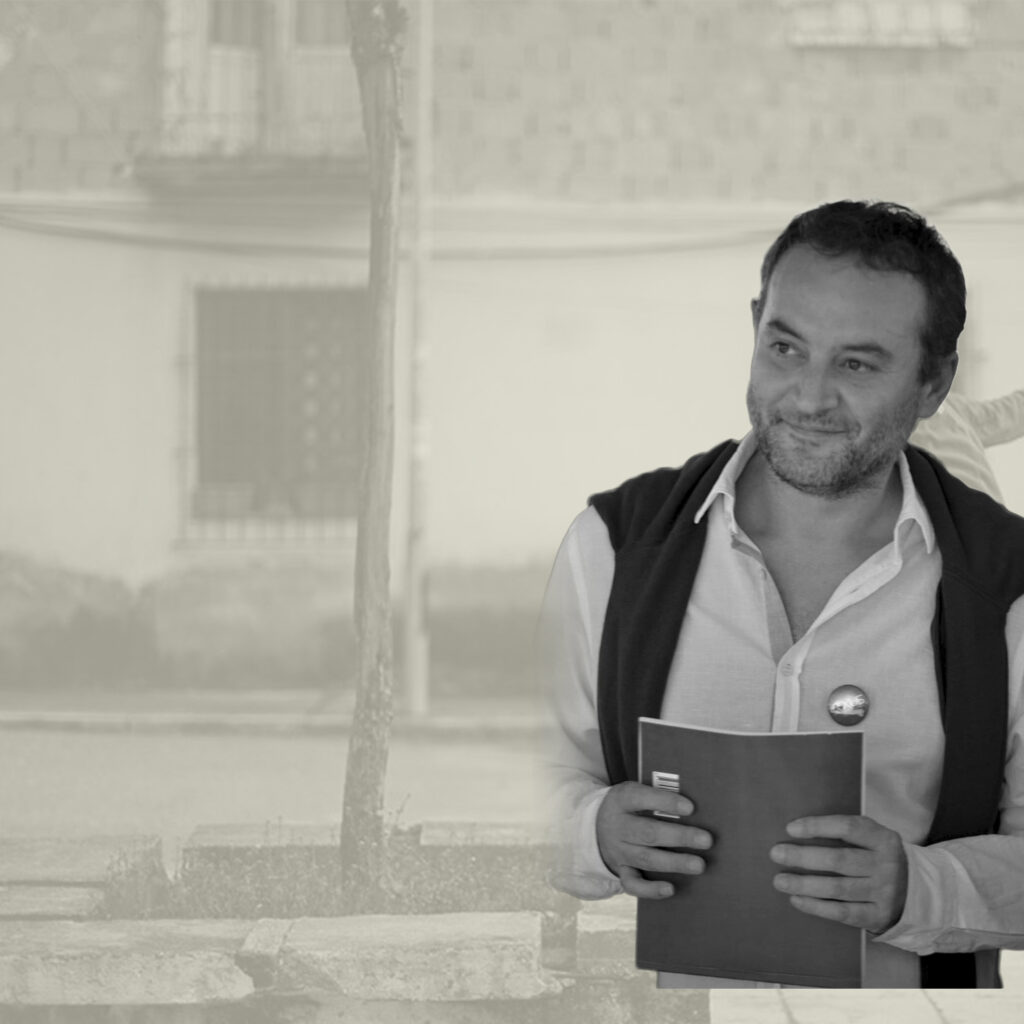 ELTON KORITARI

Elton Koritari was born in Tirana, in 1977. He is the co-founder and administrator of EJAlbum, an important visual art hub in Albania, focused on photography, where he has a wide activity of 15 years and where among others he represents some of the best companies of the world in the business
Elton Koritari has been working in the Creative Industry for years building art projects, directing communication campaigns, mainly focused on communities, social activism, and visual education, and of course organizing and curating events, meetings, workshops, and art exhibitions.
In 2018 Elton Koritari has presented Albania at La Biennale di Venezia as curator of the pavilion with the project "Space Zero". Since 2019 he is co-founder of "Onufri Remade" and since 2015 he is the author and co-curator of the project Knots - 163 Albanian Contemporary Artists in Imago Mundi ", just to mention out some of them.
---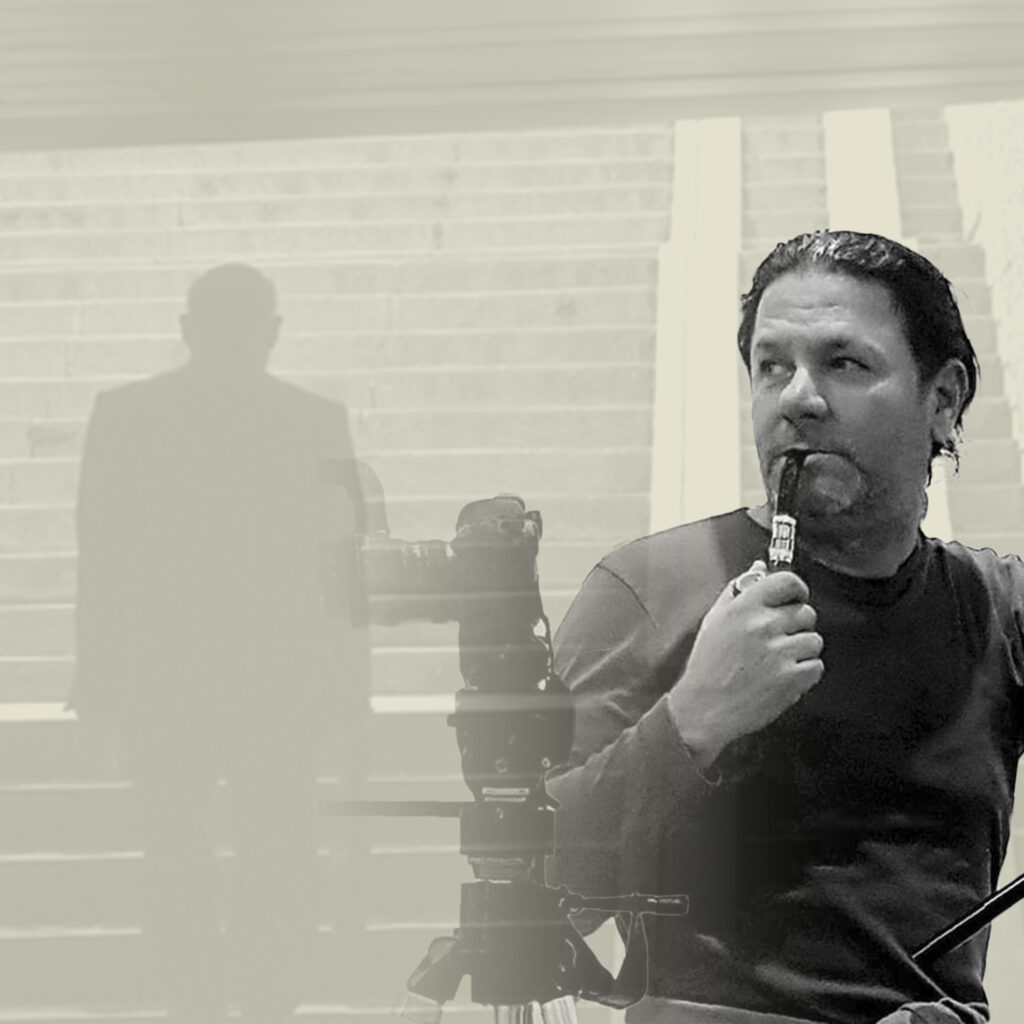 OSMAN DEMIRI

Osman Demiri born in 1965, in Kumanovo. Lives and works in Gostivar.
High School: Fashion Design. Faculty of Philology in Skopje. John Kaverdash School of Photography in Milan. Masters at the University of Film and Audiovisual Arts, Department of Film Camera in Skopje. Collaborator of the newspaper "FLAKA", Editor of the Weekly "JETA", correspondent of the newspaper RILINDJA. Director of photography in the films "Marathon", "Action", "Diary" and documentaries "My Village", "A Life for Freedom". Director of short films "Hero", "Street", "Portrait" and participant in several festivals. Jury member and curator in photography competitions and exhibitions in Northern Macedonia, Albania, Kosovo, Serbia, Turkey, Bulgaria, etc. Lecturer in Photography at the University of Tetova. Founder of the Summer School of Photography "My City" and "My Way". Former President of the Association of Figurative Artists
of Northern Macedonia, Draudacum. Director of KULT Gallery
Personal exhibitions in:
Gostivar, Tetovë, Prizren, Shkup, Prilep, Veles, Milano, Guidizzolo, Salsburg, Boston, Maribor, Beograd, Novi Sad, Berat, Korcë, Stamboll, Antalia, Brisel, New York, Prishtinë, Tiranë, Preshevë, Suharekë etj. Mbi 150 ekspozita kolektive në Maqedoninë e Veriut dhe jashtë.
VLORA DEMIRI
CURATOR OF THE 13TH EDITION: "THE OTHER"
Born in 1994, in Gostivar, after graduating from high school in her hometown, in the department of Technical Architecture, Vlora Demiri studied at the Mimar Sinan Fine Arts University in Istanbul, Department of Art History. She continues her postgraduate studies at Trakya University in Edirne.
In 2017 she worked at the Museum of Contemporary Art in Zagreb in the Collection department (film, video, and photography) and at the Tosho Dabac Archive, where she was a curatorial assistant in the exhibitions "Tosho Dabac Within the Frame: Heritage photographs" and " Maria Braut's World of Drama" as part of "9th Day of the Archive Tošo Dabac ".
She is the Kult Gallery's artistic director and the PR of The Park Music Festival. She was a lecturer in the photography workshops "Black & White", "Photography Marathon", and "Create your world" and part of various social change projects for young people. She is also the screenwriter of the animated film "One more", the documentary "How it feels to be bullied?", director of the short film "Not myself anymore" and co-producer of the short film "Breakfree".
She is the curator of various exhibitions starting from the International Photography Exhibitions at Kult Gallery, the exhibition "Beyond Chaos" by Osman Demiri, and "The Life of Ordinary People" by Rexhai Hyseni-Xhai, etc. Critical writings and reviews in the catalogs of artists' exhibitions: Saimir Strati, Reshat Ameti, Rexhai Hyseni Xhai, Osman Demiri, Dije Bllaca, Teuta Imeri, Verim Zendeli, Laureta Vogliqi, Meriton Tahiri, Arlind Bajrami, etc., as well as in various collective exhibitions.