Francesco Cito – Italy

Francesco Cito, of Italian nationality, was born in Naples on the 5th May 1949 and now lives in Milan. After attending a technical high school, he left his studies unfinished and traveled around Europe, stopping in London in 1972, where he devoted himself to photography but also to experience all kinds of work. After having worked for a pop-rock music weekly magazine, he became a free-lance photo-journalist in 1975 and started to work for the Sunday Times Magazine, on which he had his first cover, taken from his report "The Mattanza" (ancient way of fishing tuna in Sicily). Afterwards, he also worked for the Observer Magazine.
In 1980, after the Soviet invasion, he was one of the first photoreporters to reach Afghanistan clandestinely, travelling on foot for 1200 kilometers with the different guerrilla groups during his three months stay. Between the end of 1982 and the beginning of 1983 he was in Naples for a report on the camorra (neapolitan mafia), that was later published all over the world. In 1983 he was also on the Lebanese front, as a correspondent for the weekly magazine Epoca, to report on the split inside the P.L.O. among Arafat supporters and Abu Mussa pro-Syrians. He is the only photo-journalist to have reported on the surrender of Beddawi (refugee camp and P.L.O. stronghold). Until 1989 he went to Lebanon six more times, in order to follow the events.
In 1985 he began to go to Palestine (Israel) to report on the conditions of Palestinians inside the occupied territories (West Bank / Gaza) that caused the uprising of Intifada in December 1987. He still follows the developments in this situation. During this time he was hospitalized three times: two times wounded by Israeli soldiers and once by a Palestinian brick while on assignement for Stern Magazine on a report on the Israeli settlers (pub. June 1994). In February 1989, as a correspondent for 'Venerdì' di Repubblica, he went back, clandestinely again, to Afghanistan to report on the Soviet Army retreat.
In the 90s he followed the different phases of the Balkan conflicts.
In august 1990, for 'Venerdì' di Repubblica again, he was among the first photographers to report the American landing in Saudi Arabia after the invasion of Kuwait. He went back to the Gulf area during the war against Iraq, till the liberation of Kuwait.
In 2000, he made a report on the "Code of the Kanun", the ancient law of revenge with medieval origins in Albanian society.
In Italy, he often follows mafia cases in the southern regions, but also events such as the Palio in Siena and other important aspects of our society.
Since 1997, the aim is also focused on Sardinia off the beaten track, between the social and the traditions, work already partially enclosed in photo-book.
In 2007 he was invited by the Governor of Sakhalin (Russia), the former island prison colony told by Chekhov, for photographic work in the territory, illustrating the life and productive activities, following the discovery of large oil fields. Work became an exhibition and a photo book edited in Russia.
In 2012 the prestigious house of Parisian jewelers "Van Cleef & Arpels" commissioned the realization of a photographic work, which describe the hard work through the hands of their artisans, packaged in the most exclusive jewelry in the world. 50 images collected in a volume printed in nine languages.
In 1995 the World Press Photo Contest awarded him the 3rd prize for the report: "Neapolitan Weddings".
In 1996 the World Press Photo Contest awarded him the 1st prize for the report: "Siena, the Palio".
In 1997 the Istituto Abruzzese for Contemporary Italian History awarded him the City of Atri prize for peace and freedom for his commitment to followinging the Palestinian struggle.
In 2004 Prize Città di Trieste per il reportage
In 2005 Prize Rodolfo Pucci "La Fibula d'oro" Castelnuovo Garfagnana (LU)
In 2005 Prize Werner Bischof "The silver flute" Avellino
In 2006 Bariphotocamera & Camera Commercio awarded him the 1st prize for the report: "Barche Pescatori & Pesci"
In 2006 Appointed Master of the Photographia Italiana by FIAF. Rovereto (TR)
In 2007 he received the Benevento prize.
In 2009 he won the St. Petersburg prize (Russia).
In 2009 he awarded the Antonio Russo prize for war journalism, PE.
In 2013 he won the first Canon - Mondadori prize.
Main magazine publications:
Epoca / 'Venerdì' di Repubblica / 'Sette' del Corriere della Sera / Sunday Times Mag. / Observer Mag. / Stern / Bunte / Zeit Mag. / Figaro Mag. / Life / Paris Match / L'Express Mag
---
Armando Babani – Albania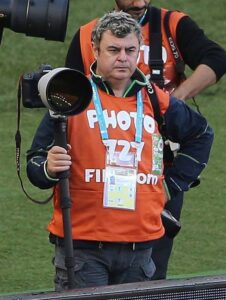 He was 8 years old when Armando Babani was lucky enough to have a camera and thanks to his father, who worked in the Palazzo dei Pionieri, he got to know the master of photography, Agim Verzivolli, who patiently explained to him the secrets of photography, which tomorrow it would become not only a profession and his greatest hobby.
His first assignment as a press photographer was on February 20, 1991. Babani photographed the mass protests that brought down the statue of Communist dictator Enver Hoxha and was lucky enough to photograph that moment and has the first photos, since the fall of the statue of Hoxha was an important, symbolic and extraordinary moment, which marked the beginning of a new era for Albania. Things went very well, with many photos published in the newspapers, so he has since become a regular freelance photographer working for the American AP (Associated Press) news agency and GAMMA agency, Paris, France. (1991-1994). From 1994 to 2020 he started collaborating with EPA (European Pressphoto Agency). With a long career in all these 26 years, he has reflected many important activities in the fields of art, politics, sport, fashion, etc. He is one of the most active Albanian photographers and his photographs have been published in the main media in the world such as: The Guardian, The New York Times, Washington Post, Le Figaro, etc.
Personal Exhibitions:
1993 – 1st Personal Photo Exhibition (Albania after the Communist Regime) Tirana Albania
1995 – Attending the "Foot Festival" Exhibition in France with personal portfolio.
1996 – 2nd Personal Photo Exhibition held in Tirana, Albania.
1998 – 3rd Personal Photo Exhibition (The Albanian Civil War of 1997)
2000 –  Participating in Photo Exhibitions with other photographers, at the National Arts Gallery, Tirana
2005 – 4th Personal Photo Exhibition (Fashion, Arts,  News,Sports)at the National Arts Gallery, Tirana.
Sports Coverage Worldwide:
2010 – Basketball World Championship Turkey
2010 – Formula One Valencia
2011 – Basketball European Championship Lithuania
2012 – European EURO 2012 Soccer Championship Poland
2013 – U-21 Soccer World Championship Turkey
2014 – Basketball European Championship Slovenia
2014 – Winter Olympic Games SOCHI
2014 – Soccer Europa League FINAL Turin
2014 – Soccer World Cup Brazil
2015 – Handball World Championship Qatar
2015 – Ice Hockey World Championship Czech Republic
2016 – UEFA European Football Championship in France
2016 – Summer Olympic Games Brazil
2017- FIFA Confederations Cup Russia
2018- UEFA Champions League final Kiev
2018-  FIFA World Cup in Russia
2017-2020 Bundesliga Matches in Germany
2018 – World Cup Biathlon and World Cup Luge in Oberhof, Germany
2019 – World Cup Biathlon and World Cup Luge in Oberhof, Germany
2020 – World Cup Biathlon and World Cup Luge in Oberhof, Germany
Other important Coverage such as:
1999 – 2001 covering the warzone Serbian Kosovo Armed Conflict
1997- Coverage of the Civil War in Albania.
2014 – Pop Francis Visit in Tirana, Albania.
2015 – NATO summit in Brussels
2015 – Coverage of the Refugee Crisis in Greek/Macedonian Border
2017 – 2020 ECB (European Central Bank)
---
Tima Jam – United Kindom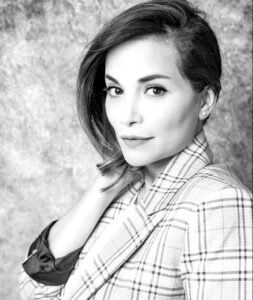 Tima Jam is an international art consultant, gallerist, art collector, art director, art writer and curator. From an early age, Tima developed a passion and interest in the arts, and began her career as a painter before furthering her studies in the history of art. Tima is determined to enhance and expand the contemporary art scene in the Middle East, and founded Bushehr's very first gallery and institute. The following years, Time spent working and travelling overseas to enrich her experience as a curator and art consultant, whilst gaining valuable cultural exposure wherever she went. Tima founded Blue Rhino Art Consultancy in 2016, launching branches in Turkey and Iran. Well-aware of the lack of representation for minority ethinc groups in the art world, Tima established Blue Rhino with the intention of providing homegrown artistic talent with a sense of belonging and inclusion as they navigate their career on an international level. Tima is currently based in London, however, she continually believes that good art exists wherever you can find it, and remains devoted to her aim of discovering and representing both emerging and established global artists, at the heart of which is her own love and passion for the arts. Tima is an art writer in Contemporary Identities Magazine.
Highlighted Events organised/ curated by Tima :
"Polychromatic", Daniel Raphael Gallery - Group exhibition - London 2021
Fokus Photo Award- Art Fier Gallery , Albania, 2017 - Present
PhotoAward (Çmimi Ndërkombëtar i Fotografisë) – Anëtar Jurie- 2021
Imagination Manifesto, Solo Exhibition for Levent Oyluçtarhan (Turkish artist) - 2021
"Dames", Group exhibition 9 Women artists - March 2021
"Stay Art Home", 44 International Artists - 2020
"Don't Bite me!"- International Art residency and exhibition- 20 artists- Nepali, Italy - 2019
"Metamorphose" - Adahan Galley - Istanbul - 2019
Immortality" -Adahan Galley - Istanbul- 2018
"BRIAS"-International Art residency and exhibition - 24 Artists Istanbul- 2018
---
Arton Humolli – Kosova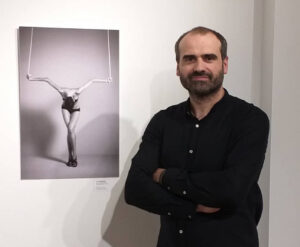 Born in 1981 in Pristina, Arton Humolli belongs to the middle generation of Albanian photography artists who, apart from his career in our national spaces, is among the rare Albanian photographers who have attracted international attention. His photographic creativity extends simultaneously to several themes and photographic fields such as: fine art, fashion and portraiture. His mastery in the use of lighting, especially artificial lighting, as well as an increased care in the technical perfection of the photography, stand out. It is precisely these values that were highlighted, the ones that attracted the attention of some foreign magazines that occasionally publish Arton Humoll's photographs. Of course, we will single out the prestigious Parisian magazine PHOTO (founded in 1967) in which the photographer Humolli was initially the winner of the competition (39th edition, year 2019) announced by its editors "Le Plus Grand Concours Photo du Monde" (The Greatest Competition in the World) and then a presentation of our artist followed in one of the next issues of this photography magazine.Among Arton Humolli's other photographic successes are dozens of participations in collective exhibitions at home and abroad, and in particular his personal exhibition "Body and Soul" in Tirana (National Art Gallery) in 2015 and the making of the documentary "Journey of the Champion" supported by Cinematographic Center of Kosovo. In January 2022, Arton Humolli is declared the winner of the main prize "Best Photography Award" at the New York Nile Gallery festival - America.
Collective exhibitions/competitions (national and international):
2022 – "New York Nile Gallery", Nju Jork – SHBA / Fitues i "Fotografisë më të mirë"award
2021 – "Hide Away" – Gostivar – Maqedoni dhe Vieru
2021 – "Focus", Fier – Albania2021 – "Lens Fest", Ferizaj – Kosovë
2020 – "Vita Via Est", Shkodër – Shqipëri2019 – "Le Plus Grand Concours Photo du Monde", Paris – Francë /Fitues i konkursit në kategorinë "Bukuria".
2019 – "ArtOdes", Shkodër – Shqipëri
2019 – "Fokus", Fier – Shqipëri2017- "Prefoto", Preshevë
2017 – "Fokus", Fier – Shqipëri2017 – "Ditët e Fotografisë" – Pogradec – Shqipëri
2016 – "Prefoto", Preshevë2016 – "Udhëtarët e bukur II", Hamburg – Gjermani
2015 – "Në rrugën time", Gostivar – Maqedoni dhe Vieru
2015 – "Prefoto", Preshevë2015 – "1+24", Viti – Kosovë
2014 – "Prefoto", Preshevë / Anëtar i jurisë2014 – "Fokus", Fier – Shqipëri
2013 – "Prefoto", Preshevë / Fitues i Çmimit Special2011 – "Fokus", Fier – Shqipëri
2010 – "Fokus", Fier – Albania
2009 – "Focus", Fier – Albania./Fitues i çmimit të dytë
2008 – "GjonMili", Prishtinë – Kosovë
2007 – "GjonMili", Prishtinë – Kosovë
2006 – "GjonMili", Prishtinë – Kosovë
---
Roberto Colacciopo – Italia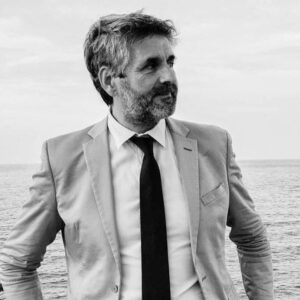 Roberto Colacioppo born on March 24, 1962. I started as a boy, assisting my father in photographic services for weddings, and then I went into what is my true passion: reportage, street. portrait ("social photography").
2022 – "Diversiteti është ajo që na bën unikë -" Projekti "Unë jam një nga ju" me Ass.ne Onlus L'Acchiappasogni
2021 – Projekti fotografik "Io one of you" me Ass.ne Onlus L'Acchiappasogni – Gjyqtar Ndërkombëtar FIOF për Certifikimin dhe konkurset për MQEP dhe MQIP dhe• FIPA AWARDS Photography- EKSPOZITA FOTOGRAFIKE: "Portrete të sheshit"
2020 – Kalendari "Një SHËNIM MË SHUMË" me Ass.ne Onlus L'Acchiappasogni – LIBRI: "Ku ikin sytë" – Ed. Nuova Gutemberg – Reportazh Afrikë – Etiopi – Film i shkurtër "Ajo, e fortë dhe e butë"- Gjyqtare Ndërkombëtare e FIOF për Certifikimin dhe konkurset për MQEP dhe MQIP dhe AWARDS Projekti kulturor FIPA-Barlettabibliohub në Barletta
2019 – Reportazh Afrikë – Etiopi – Reportazh Nju Jork- Gjyqtar Ndërkombëtar FIOF për Certifikimin dhe garat për MQEP dhe MQIP dhe AWARDS FIPA- finalist i WPC me fotoreportazh2018 – Projekti fotografik "Thirty moment" – Katalog për Antea Spose _ Lanciano – Çmimi Evropian, Çmimi FEP BRONZE CAMERA – Gjyqtar Ndërkombëtar FIOF për Certifikimin dhe konkurset për MQEP dhe MQIP dhe AWARDS FIPA – Gjyqtar Ndërkombëtar FIOF për Certifikimin në konkurset për MQEP, MQIP dhe AWARDS FIPA'
2017 – Njohja maksimale e MQIP në Itali përfshin të gjitha kategoritë- Çmimi Evropian, Çmimi FEP SILVER CAMERA • – Ceremonia e njohjes dhe e çmimeve "Fotografët përqafojnë Nikosinë" nga Shoqata Fotografët përqafojnë Nikosinë• – LIBRI: "Jepini ngjyrë jetës" Ed. UNITALSI
2016 – Çmimi më i lartë MQEP në Evropë përfshin të gjitha kategoritë – Projekti fotografik në Lourdes "White Train" me National Unitalsi- Gjyqtar Ndërkombëtar FIOF për Certifikimin dhe konkurset për MQEP dhe MQIP dhe AWARDS FIPA
2015 – Projekt fotografik në Lourdes "Jepini ngjyrë jetës" me National Unitalsi – Gjyqtar Ndërkombëtar FIOF për Certifikimin dhe konkurset për MQEP dhe MQIP dhe FIPA AWARDS- HISTORIA E FOTOGRAPHY dhe LAB. MULTIMEDIA DHE FOTOGRAFIKE në Liceun Artistik "Palizzi" në Lanciano
2014 – President i FIOF Abruzzo – Gjyqtar Ndërkombëtar FIOF për Certifikimin dhe garat për MQEP dhe MQIP dhe AWARDS FIPA
2013 – Reportazh Afrikë – Etiopi – Gjyqtar Ndërkombëtar FIOF për Certifikimin dhe garat për MQEP dhe MQIP dhe AWARDS FIPA
2012 – Reportazh Afrikë – Etiopi – Gjyqtar Ndërkombëtar FIOF për Certifikimin dhe konkurset për MQEP dhe MQIP dhe AWARDS FIPA- Projekti "Classi 2.0", laborator fotografik. Shkolla fillore Principe di Piemonte në Lanciano.
2011 – Reportazh Afrikë – Etiopi – Reportazh Nju Jork- Kalendarët social me Fondacionin Mario Negri Sud – Çmimi Evropian, Çmimi FEP BRONZE CAMERA- Gjyqtar Ndërkombëtar FIOF për Certifikimin dhe konkurset për MQEP dhe MQIP dhe AWARDS FIPA
2010 – Kalendarët social me Fondacionin Mario Negri Sud – Kalendarët social ASL Lanciano-Vasto me Ass.ne Il pulcino- FIPA "Sandals" film i shkurtër – Gjyqtar Ndërkombëtar FIOF për Certifikimin dhe konkurset për MQEP dhe MQIP dhe AWARDS
2009 – Kalendarët socialë me Fondacionin Mario Negri Sud – Filmi me metrazh të shkurtër "Njerëzit e tjerë" – Gjyqtari Ndërkombëtar i FIOF për Certifikimin dhe konkurset për MQEP dhe MQIP dhe ÇMIMET FIPA – LIBRI: "The caskets" Ed. Carsa – LIBRI: "L'Aquila" Ed. Revista Abruzzese
2008 – Kalendarët social ASL Lanciano-Vasto me Ass.ne Il pulcino – Gjyqtar Ndërkombëtar i FIOF për Certifikimin dhe konkurset për MQEP dhe MQIP dhe ÇMIMET FIPA – Workshop mbi reportazhin e dasmave në Sorrento – LIBRI: ""Four hundred years of the Archconfraternity of Death and Prayer" Ed. BPER
2007 – Gjyqtar Ndërkombëtar FIOF për Certifikimin dhe garat për MQEP dhe MQIP dhe AWARDS FIPA
2006 – Gjyqtar Ndërkombëtar i FIOF për Certifikimin dhe garat për MQEP, MQIP dhe AWARDS FIPA- LIBR: "Il Mastrogiurato" Ed. Itineraret, 2006
2005 – Kalendari Vougue / McDonald's (i pranishëm me një imazh kalendari)- Workshop mbi reportazhin e dasmave në Catania – QEP , WEDDING 2005
2004 – Çertifikimi QIP WEDDING
2002 – Workshop "Takimi i 12-të i fotografisë profesionale" – Workshop "Martesa takohet me Sicilinë"
2001 – Reportazh Nju Jork- LIBRI: "Rrugët dhe imazhet fetare në Lanciano" Ed. Revista Abruzzese, 2001
2000 – Fitues i Konkursit Ndërkombëtar M.I.L.K. Agjencia
– Kalendari Kodak (i ​​pranishëm me dy imazhe të dasmës)
– Çmimi FEP CAMERA BRONZE 2018 Master MQIP 2017 Çmimi FEP CAMERA SILVER 2017 MQEP 2016
– Çmim FEP KAMERA BRONZE 2011 QIP Portret 2010 QEP WEDDING 2004 QEP WEDDING 2005
– Themelues dhe president që nga viti 2012 i shoqatës fotografike "Social Photo Street 6212" BRONZE CAMERA 2018 Certifikata MERIT AWARD 2018 certifikatë EXELLENCE AWARD 2018
– Certificate EXELLENCE AWARD 2017 Certificate DISTINCTION AWARD 2017 Certificate MERIT AWARD Certifikata 2016 FIOF BRONZE AWARD Kategoria e dasmës 2014 FIOF BRONZE AWARD Kategoria Dasma 2017 Wedding BRONZE AWARD Kategoria Dasma 2014
– Certifikatë Nderi FIOF Revolution 2016 Ambasador i Fotografisë Italiane 2016 në Rusi.
– Përzgjedhja e 100 fotografive më të mira për ekspozitën 2015 (Dita Ndërkombëtare e të Drejtave të Njeriut) "The Spiritof Art" Ekipi i të Drejtave të Njeriut Ambasador i Fotografisë Italiane 2015 në Kinë
---
Achilleas Tziakos – Greece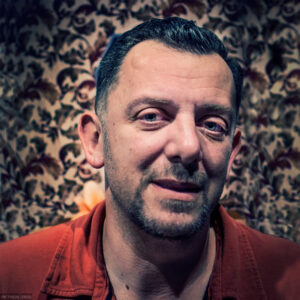 Achilleas Tziakos is a member and founder of Photometria International Photo Festival as well as part of the TedX team in Ioannina. Photometria is the largest grouping of photographic artists in Greece which organizes several important international photography activities and exhibitions. While studying in Athens at the computer school, he worked as an assistant photographer for Akis Safaris PhotoStudio.In 1994 he returned to his hometown, Ioannina, where he founded the Metro radio station.At the same time, he worked as a publisher and photo editor for Greek magazines and newspapers. He has also been a member of the jury in different editions of the Photometria International Festival